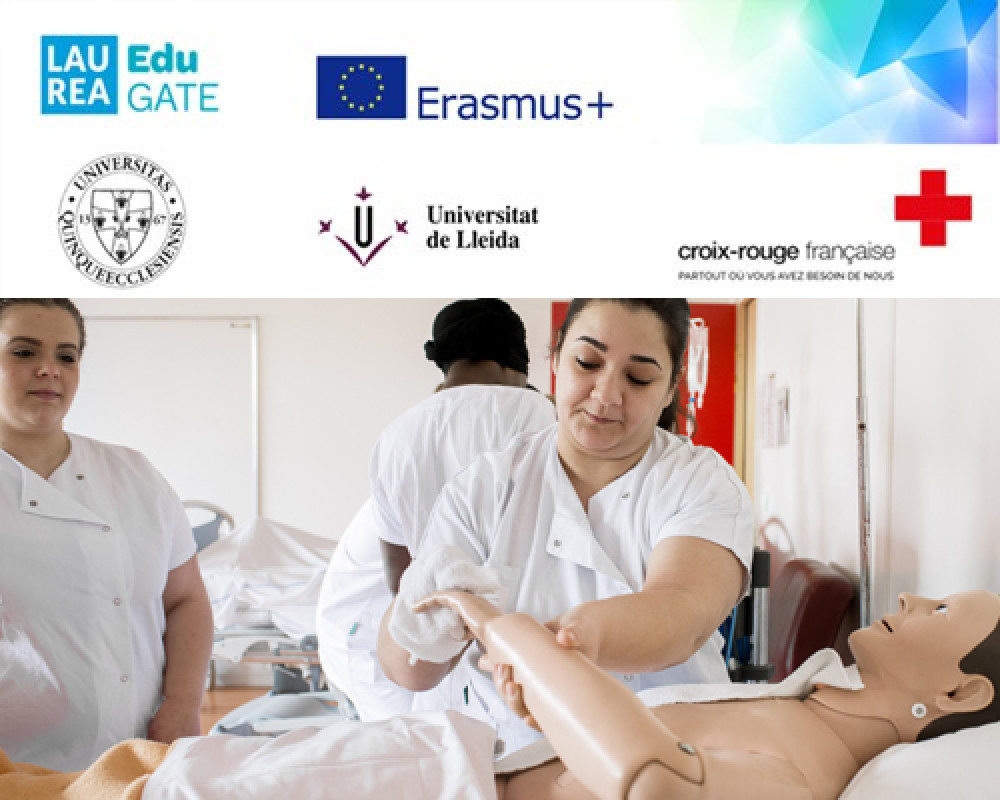 Care for Europe Erasmus+ project brings together four higher education institutions in four European countries: IRFSS AuRA in France, University of Pécs in Hungary, Universitat de Lleida in Spain and Laurea University of Applied Sciences in Finland. This location of participants across the four corners of Europe will enable rewarding exchanges as a result of complementary visions, cultures and care practices.
Care for Europe aims to contribute to the internationalisation of nursing education through a quality welcome and a better integration of incoming nursing students carrying out clinical placements. The nursing profession is in fact particularly concerned by the current globalisation, whether that is in patient care (populations that are increasingly more mobile) or in the professional mobility of nurses, as a consequence of the demand for nursing staff in different countries. It is therefore important that these professionals are trained to work in a multicultural team and that they acquire certain intercultural skills.
Although it can vary from one country to another, nursing education systematically involves - in addition to theoretical courses – a professional immersion in the field via compulsory clinical placements. Care for Europe partners have come to realise that cultural differences can become challenging for the integration, communication and comprehension. In order to address these issues, we have identified three objectives for the Care for Europe project:
Encourage the mobility of nursing students, in particular by offering a suitable range of services;
Improve the integration of these students, by training all of the professionals who intervene before, during and after an Erasmus clinical placement;
Involve all local students in the internationalisation process.

In order to achieve our objectives, we have decided to create innovative educational resources that can be used by those involved in the nursing education. These resources are:
A MOOC to support the integration of international nursing students into a clinical placement applying 360° images and VR technology;
A good practices guide for professionals who intervene before, during and after a clinical placement;
Short films recounting the experiences of incoming nursing students who carry out a clinical placement.
The digital material created in the project aims to describe working as a nurse as well as clinical environments providing a realistic nurse's job description in the receiving country.